Activities carried out by Children Program during January 2019
Visit to museum for Junior girls and Junior Boys
Visiting the museum has enhanced children's knowledge about the historical monuments and has built curiosity among them to know more about the history.
Hiking to Champadevi for Senior girls and Senior Boys
Hiking is a powerful workout that lowers a risk of heart diseases and strengthens the body. Hiking is an exciting and refreshing excursion for the children.
Training of Trainers (TOT) for wardens on Gender and Socialization
A workshop is a great way for students to learn about the particular subject, learn new projects and methods. Our children are facilitated by various workshops relating to their education, problems and issues by the counselors, professionals and by the team itself.
Christmas and New Year's Celebration
Children gather to perform on the occasion of Christmas and New Year's every year. The children carry out the celebration with cultural outfit and performances. The performance by the children brings joy to the audience and beautiful beginning to the New Year.
Staff appreciation program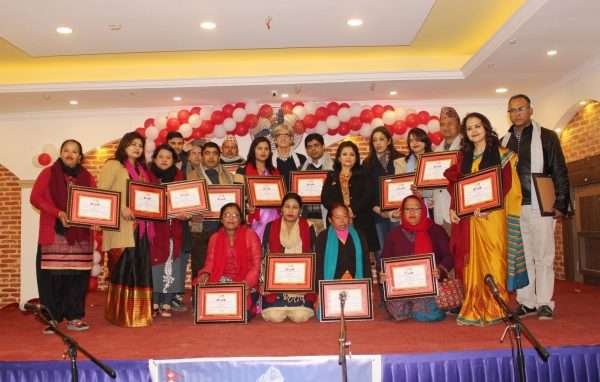 Staff appreciation program provides opportunity to recognise and reward the employees and to ensure they feel valued for the work they do. The employees of Saathi Children's Program who have worked for more than 5 years were appreciated for their efforts and dedication.
Enjoy at Funpark
Visit to Fun Park as children's excursion. This excursion was organized for the children from junior boys and girls as a refreshment and source of joy.